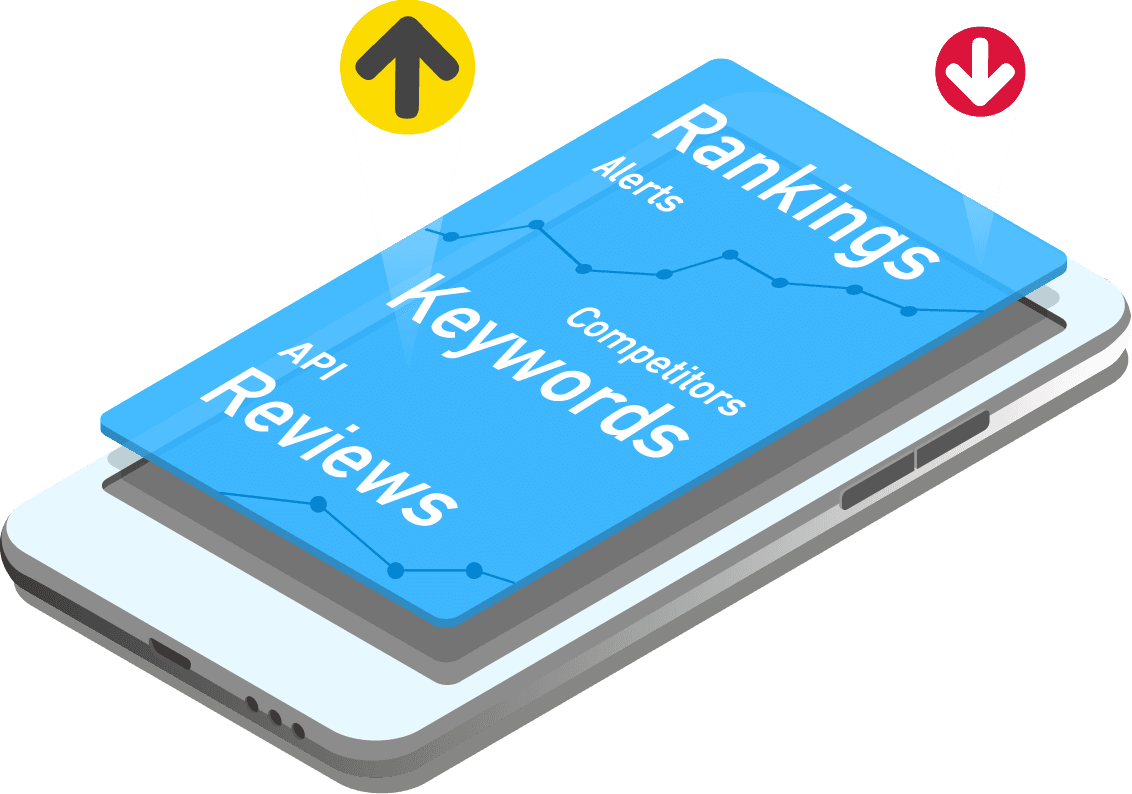 App Market Analysis & App Store Optimization
for App Developers, Investors, Marketers and Publishers
Insights - Download Rankings
Get up to Top500 daily and hourly ranking performance in up to 155 App Stores for iOS and Google Play. Support also for Mac, AppleTV and Sticker apps.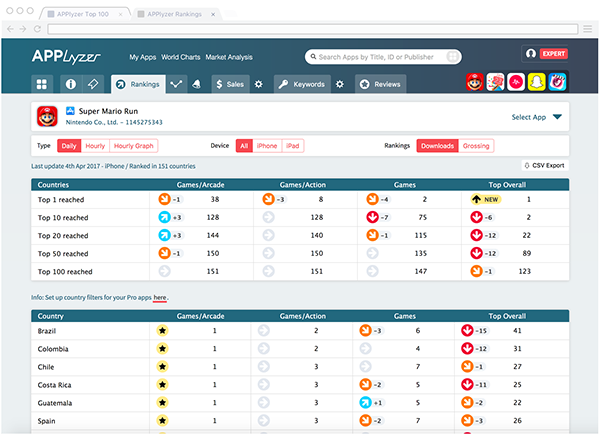 FREE
Daily Rankings, 3 months History
PRO
Hourly Rankings, 6 months History
DATA
CSV / API data export, 12 months History
See our Pricing & Plans
ASO - Keywords Rankings, Spy, Competitors & Search
Extract the most the most relevant keywords for your apps and your competitors. Get worldwide search results for iOS, Google Play, macOS and AppleTV.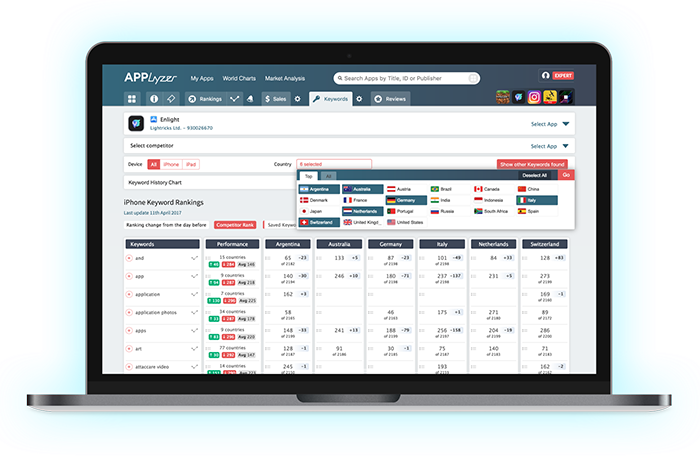 PRO
100+ Search Keywords
Keyword Spy
DATA
All ranking data export
See our Pricing & Plans
---
API Access & Data Download
Download CSV data, use the Report Generator or integrate the APPlyzer Restful API into your software tools, interfaces and dashboards. Realtime market data in your hands.
10000+ Requests
DATA
See our DATA pricing
---
---
Reviews
Worldwide reviews and customer feedback from up to 155 app stores. Understand the audience with auto-translation from 100 languages.
App Store Reviews
FREE
Reviews + Translation
PRO
Email and Slack-Alerts
Stay informed about significant ranking changes with daily and hourly alerts through Email and Slack.
FREE
Daily Alerts
PRO
Daily & Hourly Alerts
---